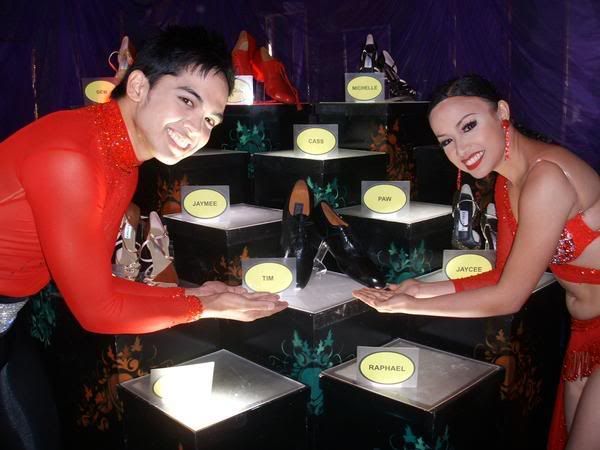 Wildcard challenge tonight on 'U Can Dance Ver 2'
Two pairs have joined the roster of U Can Dance Celebrity Showdance Finalists! It was a toss-up between Princess Ryan with partner Johnny Amar, and Tim Espinosa with partner R.E. Guerrero. There are now five Celebrity Showdance finalists, and only five dancing shoes remain. Who among Gem Ramos, Rodjun Cruz, Michelle Murenech, Princess Ryan and Tim Espinosa will keep on dancing 'till the end of the season?

Tonight, a chance beckons those who didn't quite make the elusive cut. A Wildcard Challenge was announced for those who believe they belong among the finalists. From the eleven pairs who didn't make it to the finals, 6 pairs are ready to get back on their dancing shoes and prove they are worthy to become Grand Champions! Facing the challenge are Paw Diaz with Jungie Zamora, Sheree with Sergio Machon, Saicy Aguila with Joseph Reyes, Thou Reyes with Eva Rocero, Raphael Martinez with Riche Sarabia, and Jaycee Parker with Lito Mercado.

This Saturday will not be a strictly ballroom night, it will also hold the last monthly finals for the Sayaw Barangay Competition! U Can Dance Ver 2 airs every Saturday 10pm, at ABS-CBN Ch2.
________________________________________________